How To Choose The Correct Sized Needles And Threads For Your Seed Beads Projects
All Seed Bead projects have many elements. Choosing the right size of needle and thread, is one of the most important parts of the process. Seed beads come in a variety of shapes and sizes which you can choose from based on the project that you're working on. Making sure you choose the right size of needle and thread can make the process more efficient. It also adds to the fun and helps you bead faster.
A smaller size of needle and thread is needed if the seed beads you're using are smaller in size. This is so that you can pass a number of threads through each bead without breaking it. Similarly, larger seed beads need a larger needle and thread so as to help weave a number of threads through it without exposing it to breakage.
It might take some getting used to, but if you want to indulge in some seed beading there's one thing you need to keep in mind. The seed beads are given certain numbers. The higher the number, the smaller the beads and their holes. Conversely, the smaller the number, the larger the seed beads. Same goes for the needle. If the number of the needle is higher, the needle is that much thinner, so as to allow it to go through small seed beads more efficiently.
The thread sizes, on the other hand, can change based on which brand you go for. Nymo sells their threads by naming their thinnest thread "OO" and their thickest "G". OO, O, B, and D, are some of the commonly used and most easily available sizes provided by Nymo.
Along with the size of the needles there is a difference in their types as well. They differ based on various characteristics like having a larger eye, the flexibility of the needle and many other such factors.
How to choose needles and thread for size 15 seed beads
There are various factors to take into consideration while choosing the right needle and thread for the right size of seed beads. This makes all the difference in the world when it comes to the final product, and also the process and the efficiency with which you can achieve it.
Size 15 are some of the smallest seed beads available in the market. If you can't decide on the type of needle to pair it up with, we're here to help.

You might want to opt for size 13 and 12 milliners needles. It is better if you go for the thinnest needle size that feels just right in your hand.
When it comes to threads, you might want to consider using lightweight nylon threads with your size 15 seed beads. If you choose to go for the Nymo brand, their O and OO sizes are the perfect fit for your size 15 beads, as they are pretty light.

Only one or two threads of the Fireline brand can pass through these seed beads even if the threads are gel spun and incredibly lightweight. So if you want to go for peyote stitch or brick stitch, Fireline is the thread for you. It is not advisable to use it for square stitch and right angle weave though as can be prone to breaking.
How to choose needle and thread for size 10 and size 11 seed beads
The market place is filled with size 11 seed beads as they are the most opted for. You have to keep in mind that size 10 seed beads are larger than size 11. The size and the holes of the size 11 seed beads can differ based on the brand and manufacturer you buy them from. This difference can be quite substantial, so you might want to buy seed beads from just from one manufacturer ( *cough cough easybeads cough cough* ) to keep your work uniform.
Size 11 seed beads are most compatible with size 10 and 12 English beading needles. There are different types of size 10 needle available, like sharp or short beading needles, along with bigeye and twisting beading needles, that can help you navigate through a small bead quite efficiently. A problem you might face is that it's larger size does not allow for a number of threads to pass through.
Medium and heavy weighted nylon beading threads of gel spun or fishing line type, go pretty well with size 11 seed beads. Bear in mind that the heavier the threads the fewer will be able to pass through. This is determined if you are using a smaller beading needle or not.
How to choose needle and thread for size 8 seed beads
The bead sizes are converse to the number allocated to them. So size 8 seed beads are larger than say size 10 or 11 seed beads. A size 12 or 10 needle is quite sufficient for size 8 beads. Since larger beads need a number of passes, twisted beading needles and big eye needles are also quite a good match.
Gel spun, heavyweight nylon beading threads, and fishing line type threads are all compatible with size 8 seed beads. These size beads are larger in size so they have larger holes which give enough space for several passes to go through each bead without it coming apart.
How to choose needle and thread for size 6 seed beads
Seed beads of size 6 are pretty big and have larger holes that call for bigger needle and thread. These size beads will allow several passes of a bigger needle without it breaking, so a size 10 needle will do. There a several types of needles you can use for size 10 seed beads. Some of them include twisted beading needles, big-eye needles and milliners needles are available in larger sizes.
Size 6 beads are comparatively heavier than its smaller counterparts. So a heavy weight nylon beading thread is the best option for you. Other types than can support the weight of size 6 seed beads include gel spun or fishing line type threads that have been tested and found to easily endure the weight. Since these seed beads have larger holes, they enable the thread to pass it several times without damaging the seed beads in any way.
Hope this has given you a better idea of how to match your seed beads with the right types of needles and threads to make the best of your beading experience.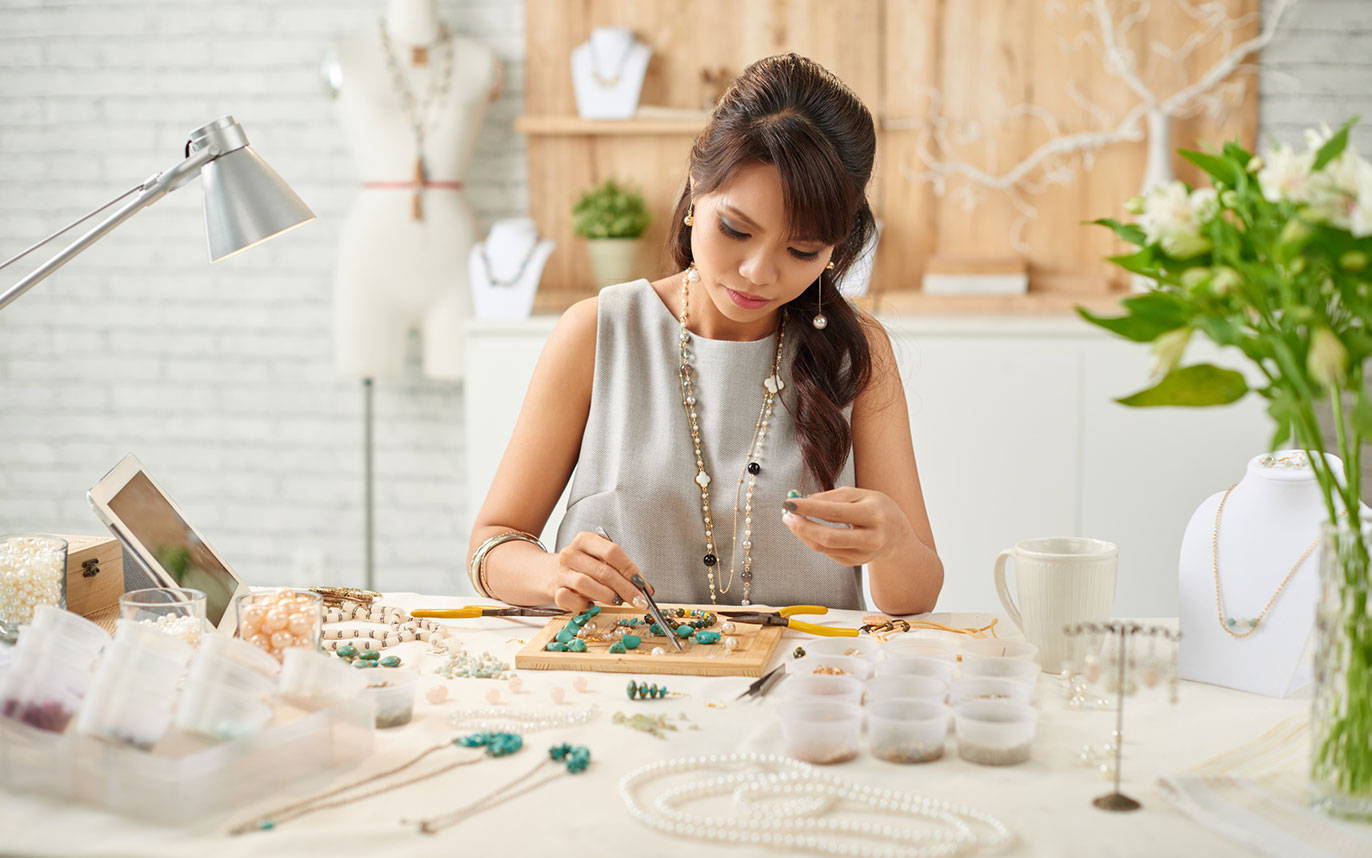 Explore The World Of Beads
Beads used in the making of different kinds of jewellery comes in a variety of types, sizes and materials. There are several distinct styles of beads that you can experiment with in your work to create your unique brand of jewellery designs.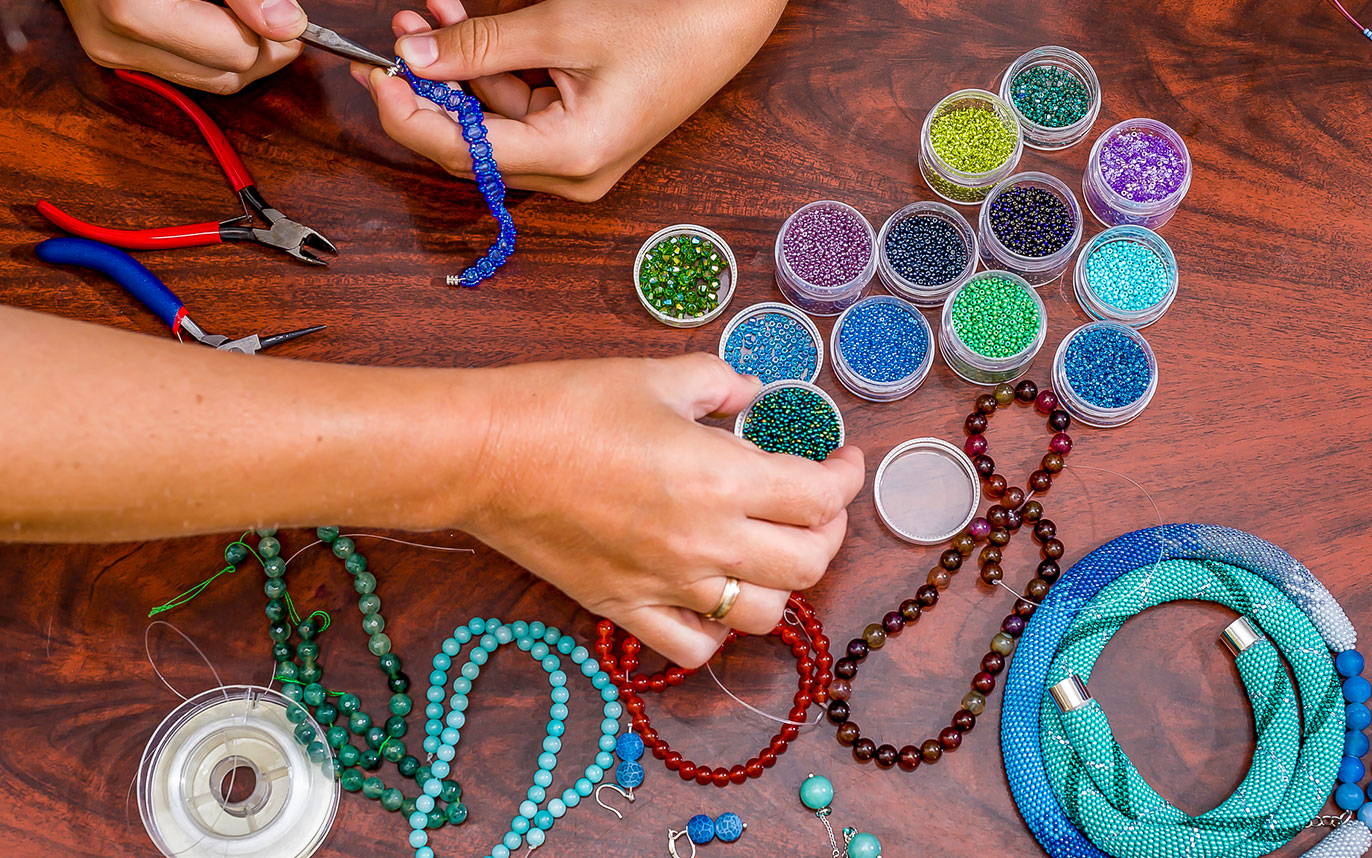 How Many Seed Beads Do You Need For Your Project?
Every seed beads project needs different amounts of seed beads based on the difficulty and type of beading project you've undertaken. The number of seed beads you require does not need to be a guess though.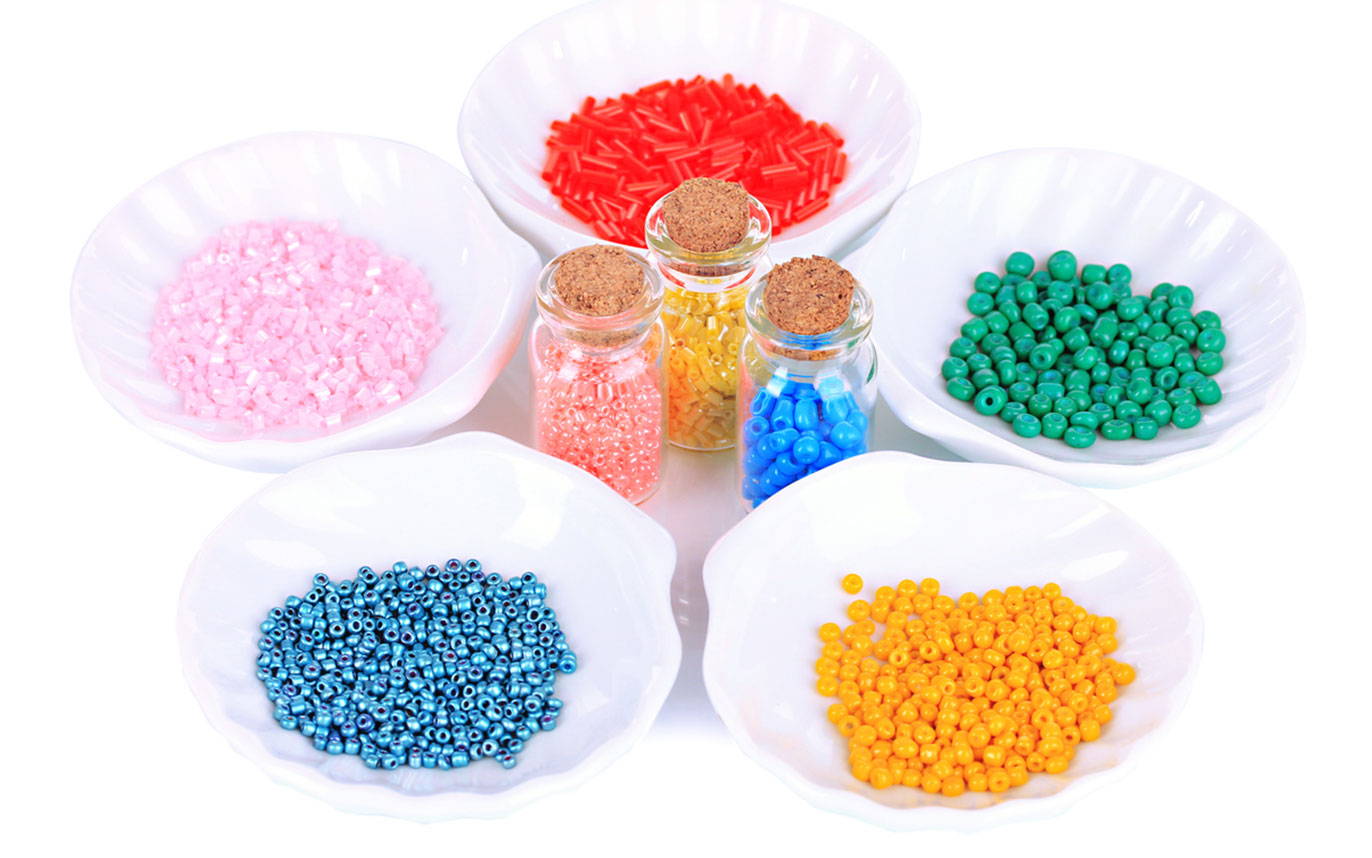 What Does That Say? Understanding The Lingo Of Seed Bead Patterns
You may have memories of helping your mother or grandmother knit or crochet to while away time. It is absolutely fascinating as a kid to see beads of different colours, types, shapes and sizes laid before you.