How to Make Beaded
Tassel Earrings?
When it comes to beaded tassel earrings, there are several varieties you can experiment with. Short or long, full or thin, you can explore in any direction your imagination takes flight in. The only rule you have to adhere to is that they should be able to swing when you shake your head or sway gently along with the movement of your head. It is crucial it has movement.
Materials you need to make beaded tassel earrings
A combination of the perfect thread combined with just the right amount of tension is the only way you can get the tassels to hang the way you want them to. To make these earrings with tassels, you can use Nymo of size D or a beading thread that is similarly made of nylon. You should strictly avoid using Wildfire and Fireline, as they have proven to be way too stiff to allow any movement in your tassel earrings.Get your thread and needle ready by stretching it in advance and conditioning it with beeswax or thread heaven.
These earrings are known to hide the part where the tassels join the rest of the earring at the top by using cone findings. You can employ an eye pin to make sure that the strands are held together when using your cone. You can replace it with an ear wire or a jump ring in case of your bead being of a large size, instead of using a cone. Now that we've got you cones out of the way, you'll need Delica seed beads of size 11, one seed bead of size 8, accent beads to be used the end of your tassels, needle and a couple of ear wires.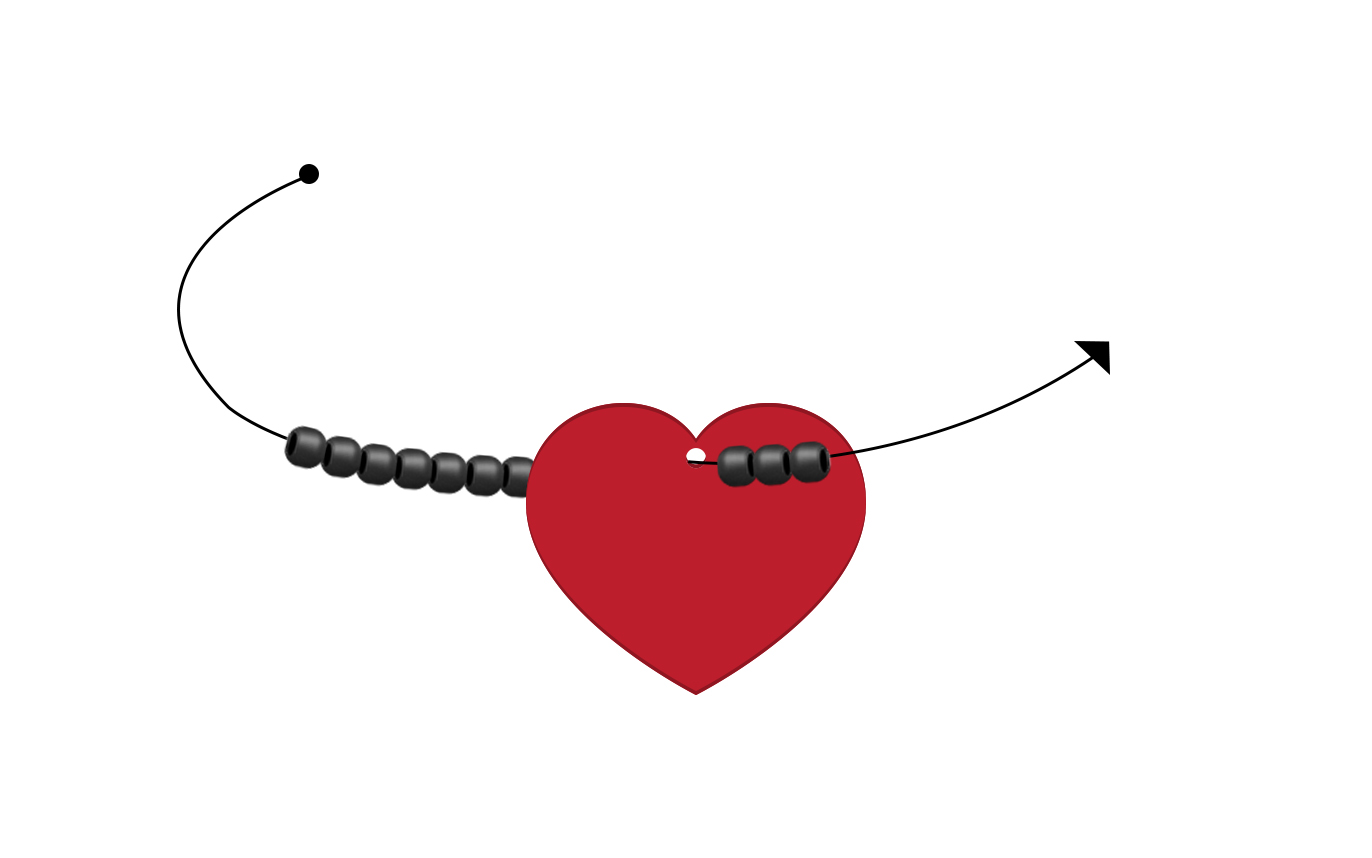 String your beads together to create the tassel
The number of tassels you use while making your earing will determine the length of thread you require. The earrings, when completed, are approximately 3 ¾ inches or 9 cm long. This makes tassels with a single piece of thread- so make sure you have a thread long enough to include the specific number of strands that you have decided before starting the project. It is usually preferred that you tale at least 4 feet of thread, although mostly there is enough left after your project. Better have it and not need it, than need it but all short.
Collect all the beads you are going to need for the length of tassel you intend to make. Make sure you remember to include a turn bead to place at the end, as well as an accent. You can use any bead that makes a statement as your turn bead.In order to ensure the hole is located at the top centre, add three extra beads so that it covers the hole after the accent bead.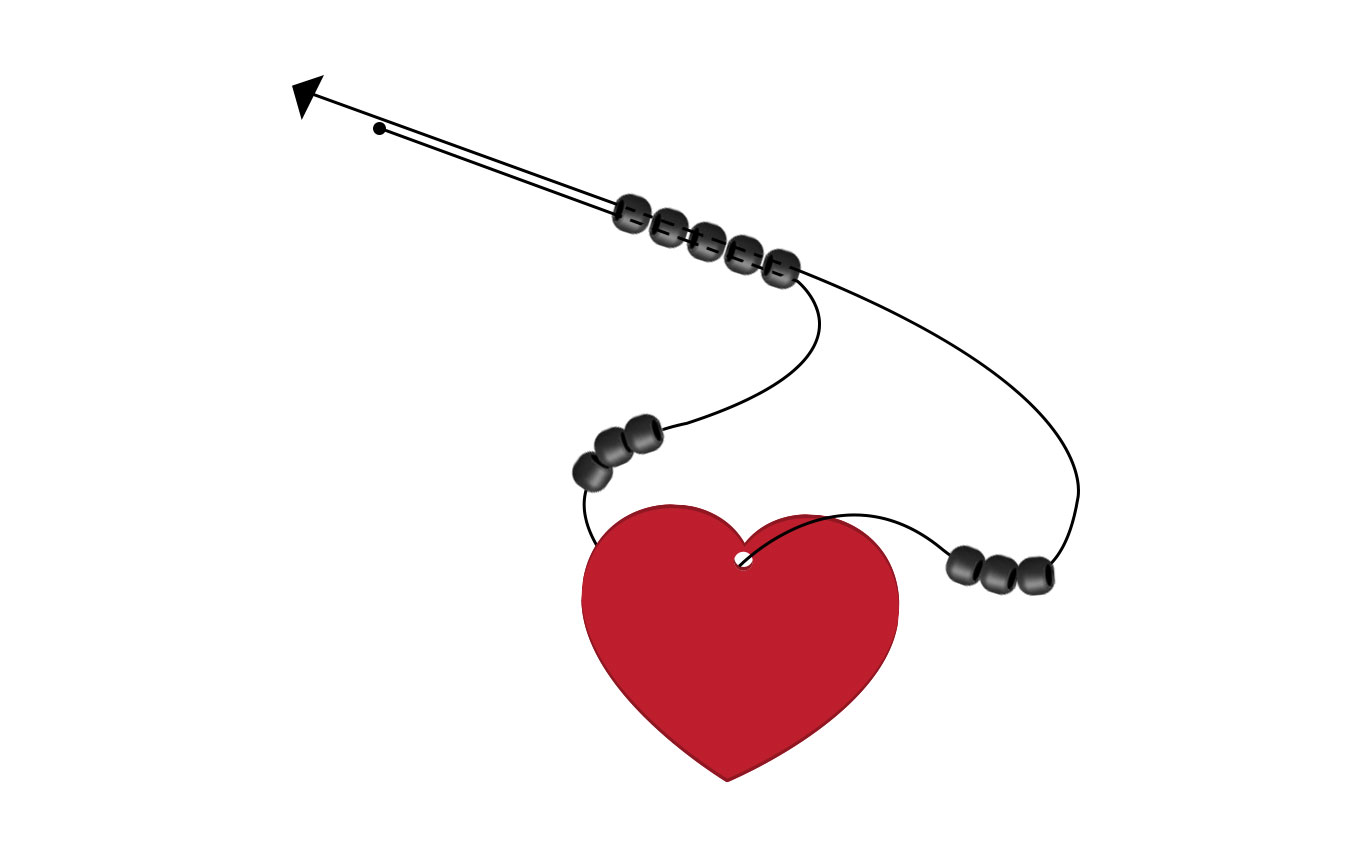 String your beads back up to finish your tassel
Just in case your accent beads need a few additional beads to hide the part from the tassel to the hole, you can take the fourth bead and put your needle through it, followed by the whole row of beads in the direction opposite to it. For example, take the accent bead and a seed bead, then back it up again through the accent bead, followed by the remaining strand.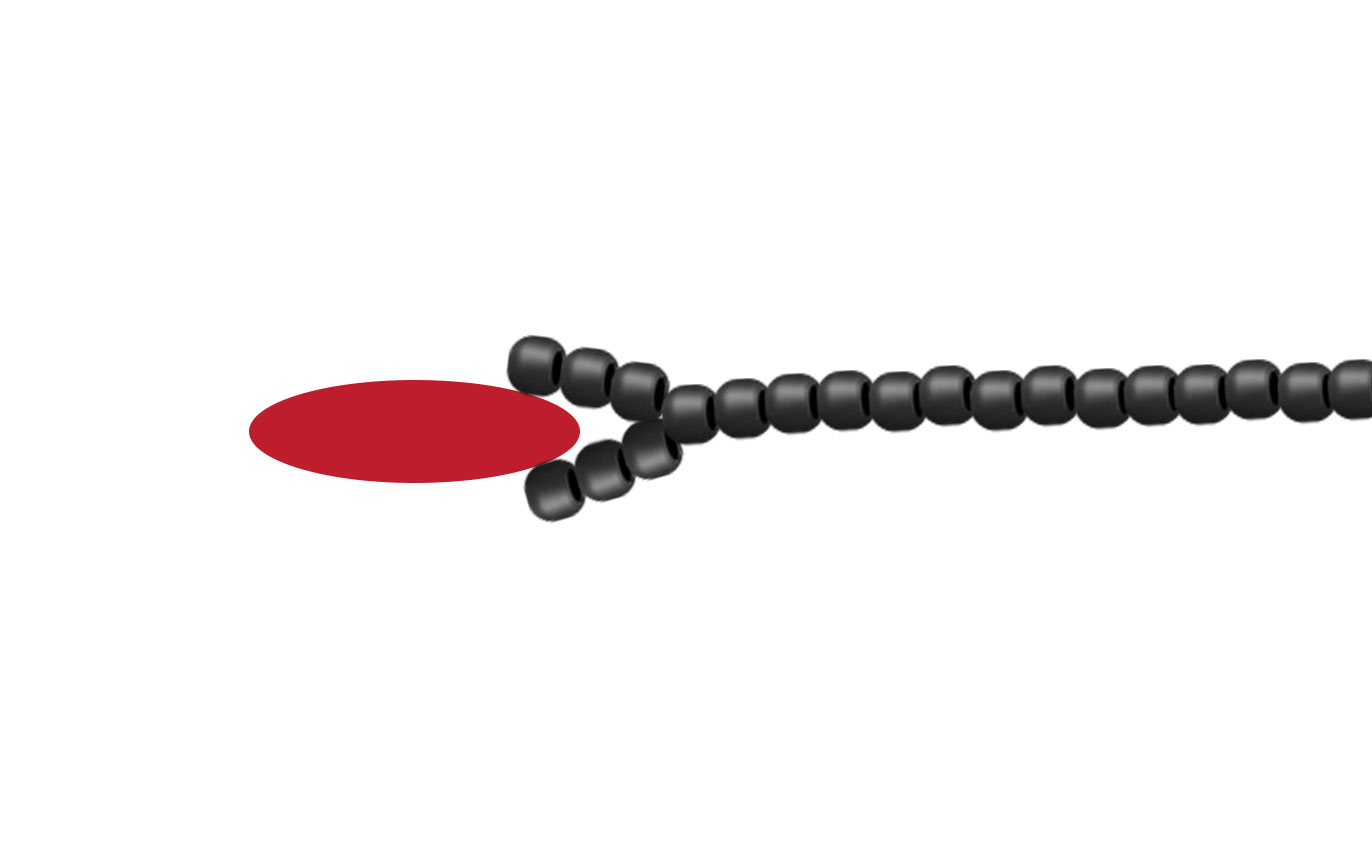 Making sure the hole is covered by positioning the accent bead
There are three extra beads placed after the main accent bead, which are followed into the fourth bead to finish the fringe. The additional three beads placed on either side are positioned so as to frame your accent bead and make sure the hole is not seen. Prior to figuring this trick out, several varieties of beads were used and discarded, due to the location as well as the direction of the hole.
Connect your tassels at the top
In order to connect individual tassels at the top as you finish them, take a seed bead of size 8 and thread them through it. Follow it by threading it through your eye pin. You must ensure that the first tassel sits properly with the size 8 bead. However, it is of paramount importance to ensure that the beads are not cramped and are adequately spread. Your beads should ideally be placed in a way that there are no gaps remaining.
When the tension is just right, you can begin with your second tassel while going through your bead of size 8. Take the number of seed beads you need for your tassel. You must follow the same directions as you did on the first tassel. Follow it by taking the larger bead and passing the thread through it and then through the eye pin until you finish all of your tassels.
The length of the tassels on these earrings include 32, 40 and 48 beads. In addition to it, the length of your accent bead or tail end bead. In order to combine your tassels, use the working thread to put together a square knot. You can secure your knot by using crazy glue or a bit of Hypo cement.


Attach ear wires and bead caps
In case you are putting bead cones to use, ensure that you cut off the thread ends. Then thread your cones onto the eye pin and make a warper loop right above your cone. If you have chosen to work with a large seed bead instead, following the glueing and tying of your threads, take the large bead and get your working thread through it. Once your knot is inside, cut the threads.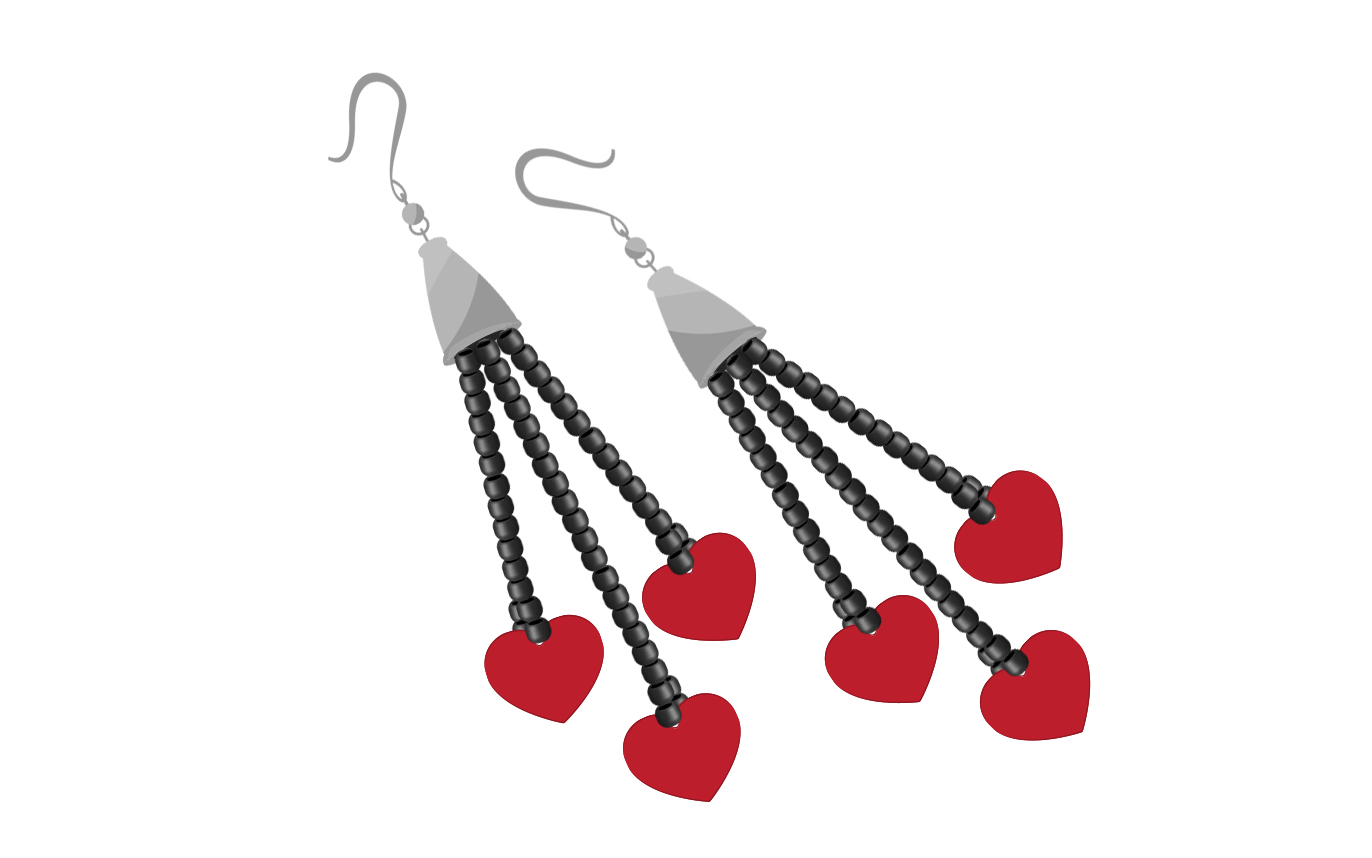 Your tassel earrings are ready for use
Twist the loop to open it with pliers on the side and add the ear wire as well as slide the tassels on. Make sure that you twist it in the opposite direction in order to close the ear wire's loop. That's it! Show off your skills with pride.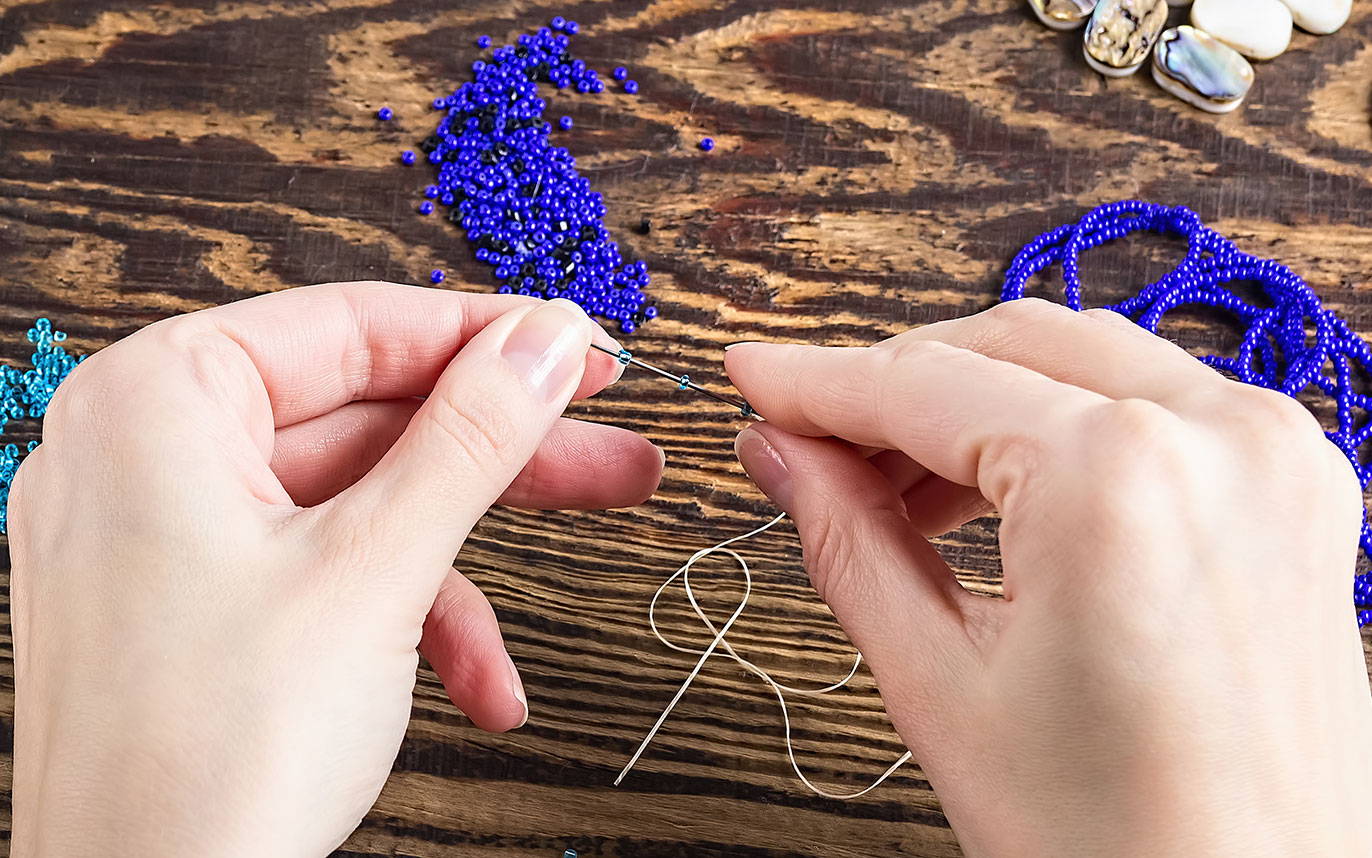 How To Master Single Ladder Stitch And Two Bead Ladder Stitch
When the beads join together at the base row, it is known as ladder stitch. It is then followed by other beadwork stitches such as brick stitch or herringbone stitch. Ladder stitches can enable you to make beaded jewellery of simple and beautiful variety.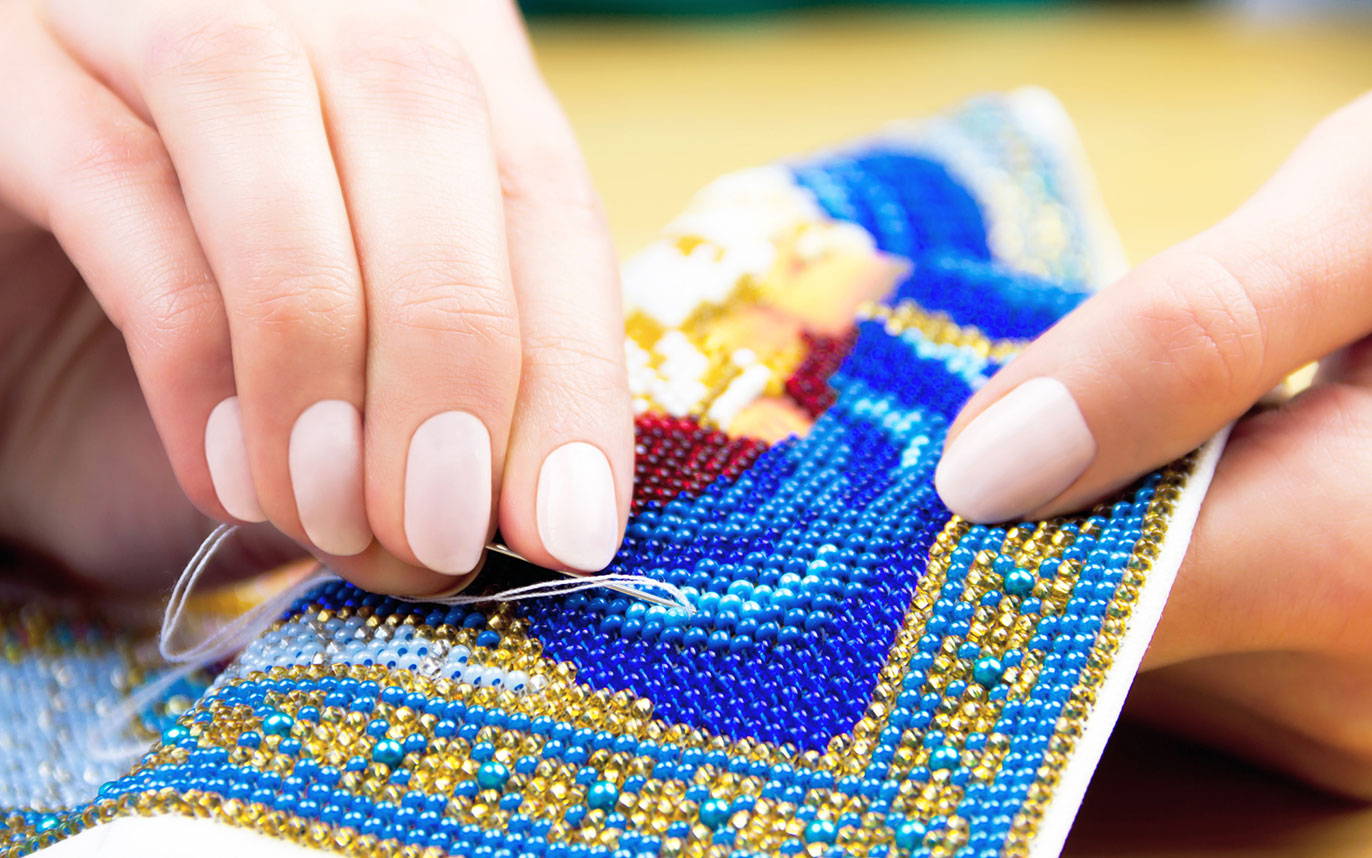 How To Read Beading Patterns

Getting into a new craft can be a daunting and confusing process. Lots of people go through the same problems that you do. So in order to understand beading patterns better and make it a little easier, we've got some tips right here.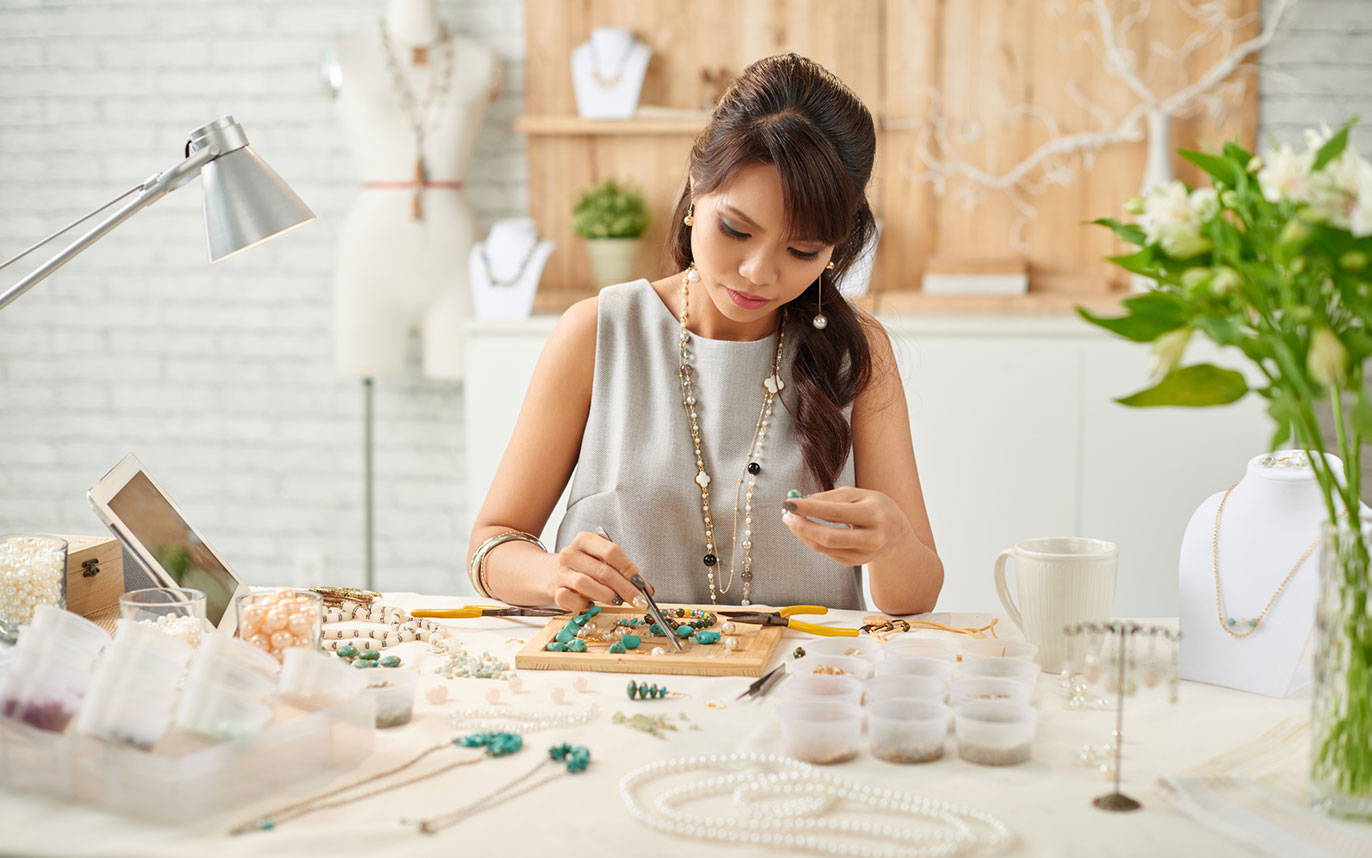 Explore The World Of Beads
Beads used in the making of different kinds of jewellery comes in a variety of types, sizes and materials. There are several distinct styles of beads that you can experiment with in your work to create your unique brand of jewellery designs.