What Does That Say? Understanding the Lingo of Seed Bead Patterns
You may have memories of helping your mother or grandmother knit or crochet to while away time. It is absolutely fascinating as a kid to see beads of different colours, types, shapes and sizes laid before you. It is nothing short of mesmerising to see these little seed beads slide through the thread to find their home in different patterns. It is pretty magical.Being around people who are interested in sewing and beading from a young age can help you pick up the jargon pretty well.
For a newcomer, the abbreviations and terms can be quite jarring. It can be quite challenging to follow instructions in videos or articles if you cannot understand the words they are using. It is similar to learning a new language. In fact, trying to understand how to read a beading pattern can be as complicated as banging your head against a complex maths problem. Here we have a map to help you find your way through the maze of beading patterns.
scan the whole pattern before beginning
You might spot a design you immediately love. You keep it in mind, go home, search for it on the internet and manage to find a fantastic video or an article helping you achieve the desired result. It might be tempting to go for it and start alongside the video. However, beading experts suggest that you should first go through the entire video or article before starting. It is better to envision it all in your head. Just in case you're unable to do that, it still helps to have a roadmap in your mind to direct you towards what comes next. You know all the mini-steps you need to take to go from point A to point B. Hold your horses for a second and take a quick look over all the instructions before you dive right in. You can take help of sticky notes to make sure you have all your ducks in a row and keep records of all of your beading patterns. It'll also help you not miss any steps.
When you go through your article, certain things will pop out at you. One of them might be the letter in parentheses placed after every seed bead pattern. You might find this in the list of supplies the instructional part of the article asks you to buy before getting down to bead. There are two reasons the beads are referred to by a letter throughout the instructions. It helps make the length of the pattern much shorter. Plus it also makes it that much easier to understand. The easier it is to understand, the faster you will be able to accomplish your beading pattern. It also makes the whole process much more fun.
Use sticky notes as mentioned, or slips of paper to keep track of the beading patterns. You can put these set of instructions next to the beads you're working with. Bead mats and bead dish can be used to store the bads, and you can attach the sticky note directly to it. in case you use a makeshift container for your beads, you can also put the letters on it using a pen or a marker.
Pass back through and pass through
You might have had to reread 'pass back through and pass through' before you make sense of them. Or maybe you're still hanging your head in confusion like most beginners usually do. It can even catch the experts off guard some times. These terms create so much confusion that it is a wonder they have not been replaced already. Well here is a break down of the difference between the two.
When you string a stop bead, it is called a pass-through. If you add an end bead in beaded fringe, it is known as a pass back through.a 'pass back through' in a seed bead pattern demands you to make a u-turn and go through a bead from the same side you came out of in the first place. If you're so inclined, you could also choose to add a terminal bead on a strand of fringe. You should pick up your final bead, then pass it through the bead before the last one through the side you just came out of.
To 'pass through' a bead, you need to enter the same bead from the same direction again. You might want to string a stop bead for your beading project whenever you start a new thread. You take a bead and pass the needle through it again in the same direction you did before. This will cause the thread to wrap around it from the outside.

when you're working on a tubular beading stitch, after reaching the end of your round, the instructions might ask you to step up. 'Step up' in this context refers to passing your needle through the first bead of this round so that you can get in position for the next round to start. You might commonly see these sets of instructions in seed bead patterns using even-count tubular peyote stitch.
If you're new to the world of beading, you will notice two different sets of instructions. Some might ask you to pick your seed beads up, while others can request to string your beads. You might wonder about the difference between 'picking up' and 'stringing', especially if you're a beginner.There is no real difference between 'picking the bead' and 'stringing the bead' when it comes to beading patterns, to be honest. Some videos and articles, as well as designers, prefer one terminology to the other. At the end of the day, they mean the same thing.Although it can be quite daunting to start something new, once you get to know the basics and how to read the instructions, the way ahead can be very smooth. Beading patterns can turn into your favourite hobby.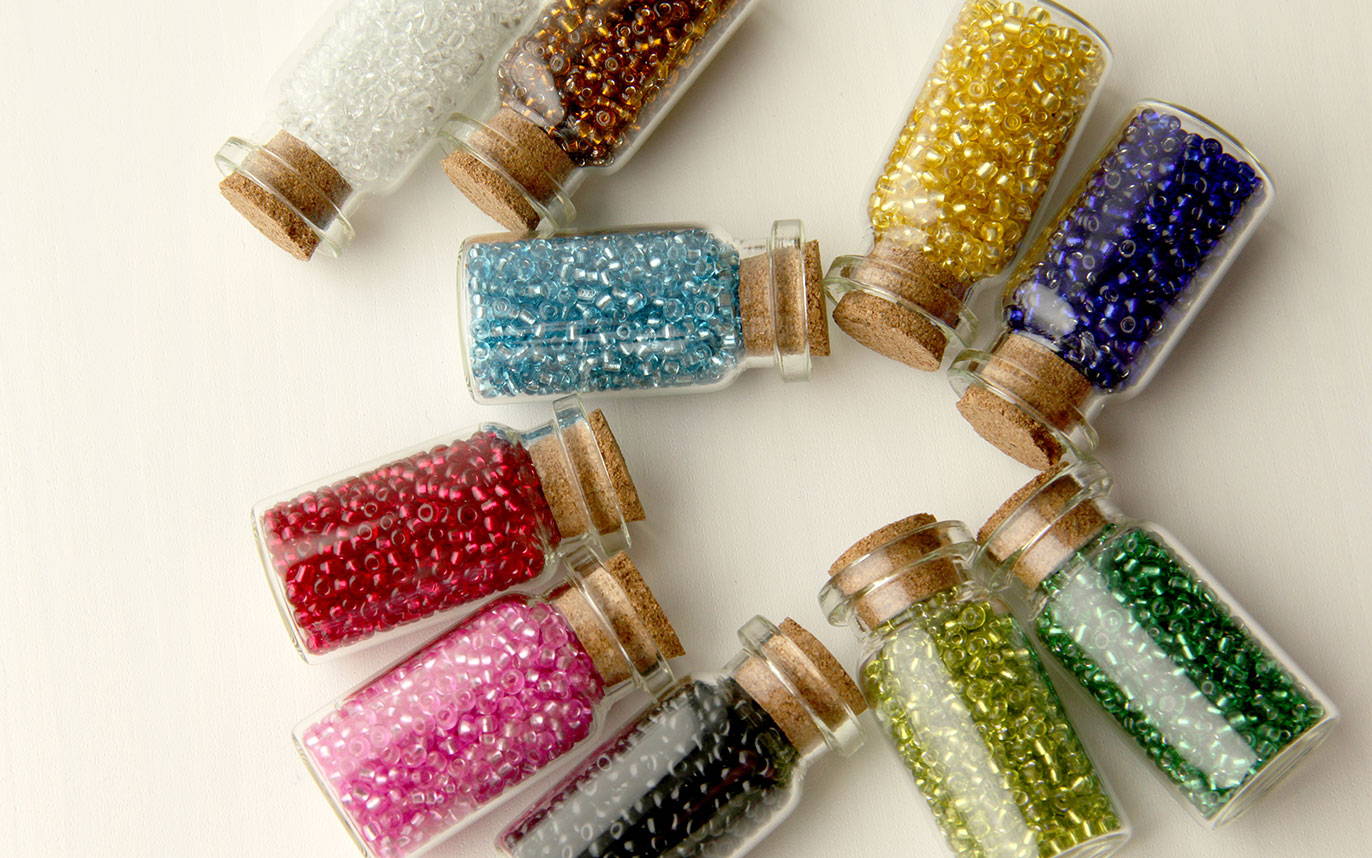 Seed beads, which can sometimes also be called rocallies are round beads with a threading hole that come in various sizes. They start at under 1mm and go all the way up to 6.5mm.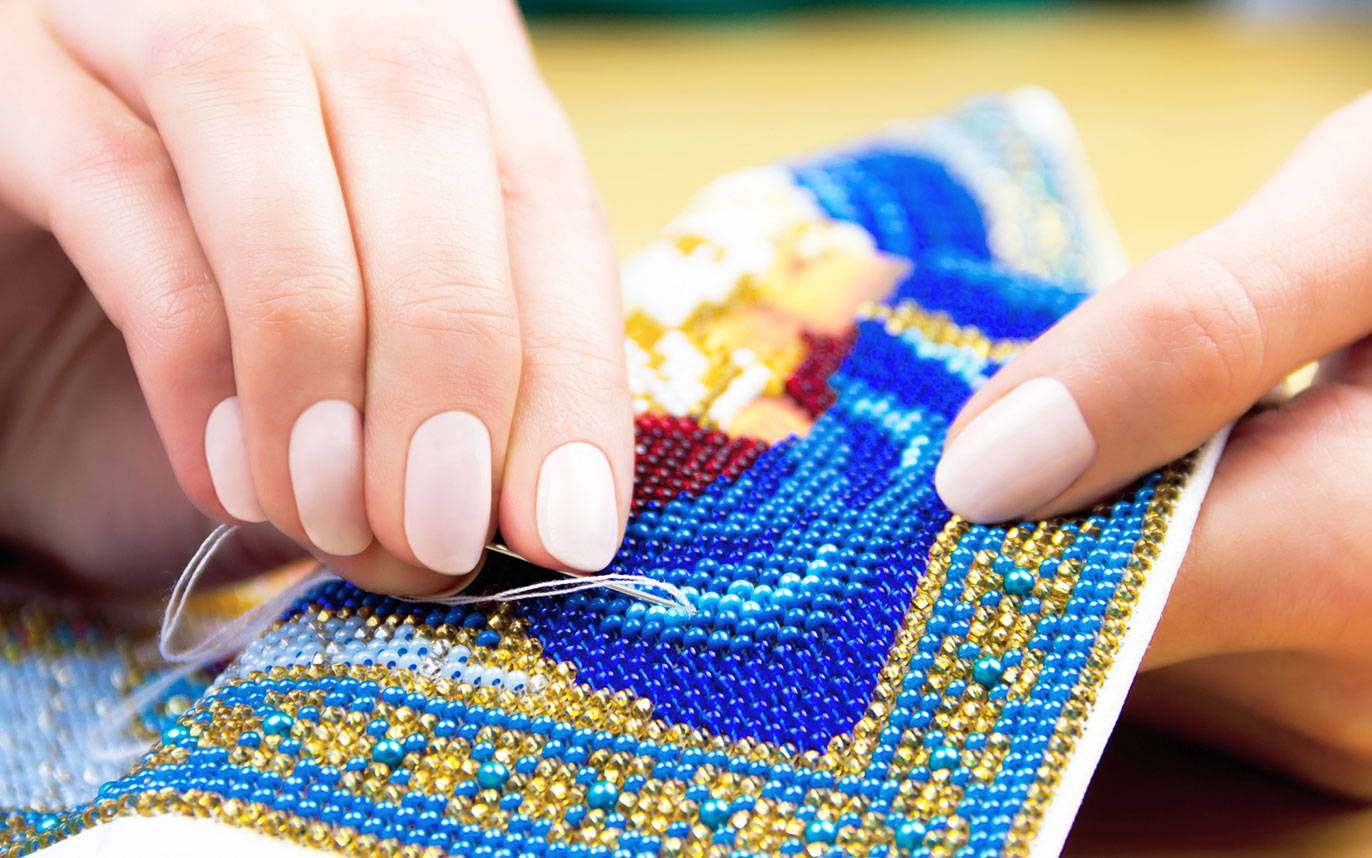 How To Read Beading Patterns

Getting into a new craft can be a daunting and confusing process. Lots of people go through the same problems that you do. So in order to understand beading patterns better and make it a little easier, we've got some tips right here.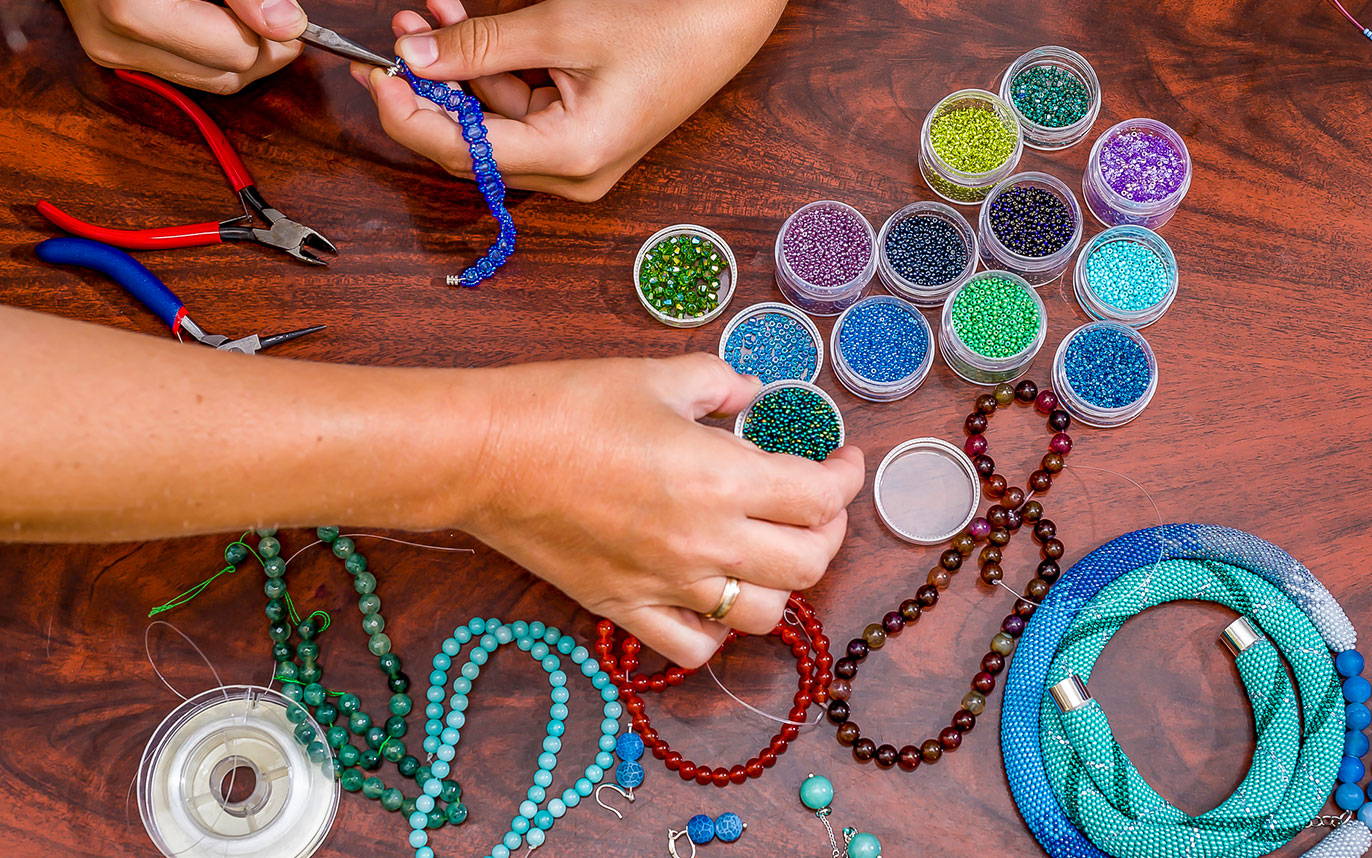 How Many Seed Beads Do You Need For Your Project?
Every seed beads project needs different amounts of seed beads based on the difficulty and type of beading project you've undertaken. The number of seed beads you require does not need to be a guess though.