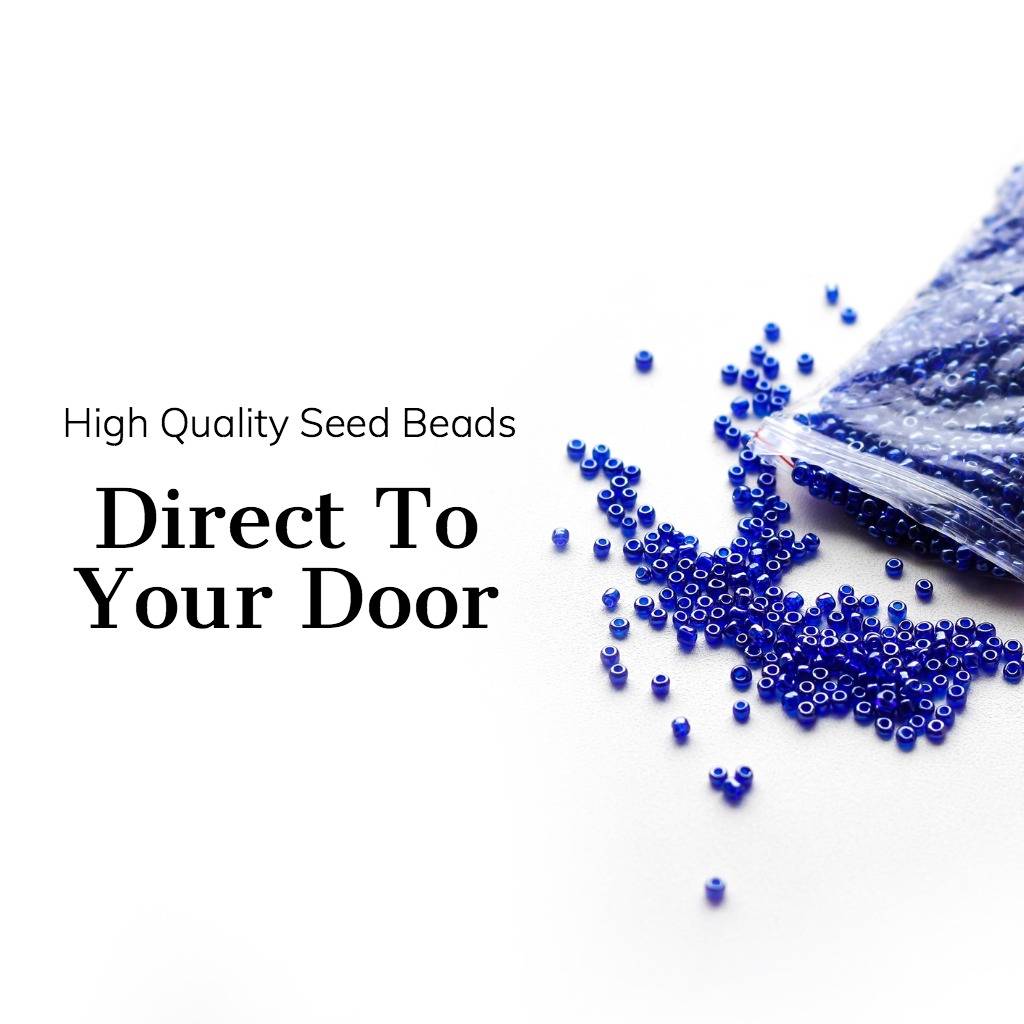 We know that high quality seed beads are important to you so we have scoured the globe for the best seed beads at the best prices
Want discounts? Use code WELCOME15 at checkout to get 15% off your first order!
On any order above £30. You don't need to do anything except make sure your cart is over £30. Just sit back and let us do our job, okay?
Loved by many home crafters all around the world.

Our wide colour range of size 11 seed beads means you can create a whole new batch of projects

SPEND LESS ON YOUR SEED BEADS

We've scoured the globe to find the best seed beads at the best prices

SIGN UP FOR MORE BENEFITS

Become an easy beader and get regular ideas, updates and special offers direct to your inbox
We'll always be there for you no matter what
Our products come with our Happiness Guarantee
Easy Beads is a family owned and run business
Take advantage of our free beading patterns
WHAT ARE YOU WAITING FOR ?
Want more? sign up for our updates
We hate spam as much as you so will only ever email occasionally and will never pass your details on... Pure magic, no spam.
Buy Seed Beads Online from Easy Beads
With a wide range of seed beads online, Easybeads is your one stop shop for high quality seed beads. We stock glass seed beads & bugle beads and everything else you need to create your own jewellery.
Easy Beads was founded in 2019 as a family business dedicated to providing the best seed beads available.
We not only provide the best seed beads online but also create free jewellery projects for you to download and always have great offers on our seed beads and jewellery making tools & components.
We source our beads from all over the world to bring you great value seed beads for all your jewellery making projects. So get your beads direct from EasyBeads and start making beautiful jewellery.

Only The Best Seed Bead Quality Will Do....
Top quality seed beads are essential if you want to achieve the best bead weaving. Seed Beads are also excellent for using as spacer beads so it is essential you have a selection to choose from when creating your masterpieces.
If you are looking to buy beads online, EasyBeads has a huge range to pick from. We specialise in high quality, size 11/0 seed beads which are as consistently sized as possible with evenly sized holes.

Easy Beads stock a variety of glass bead styles, from glossy transparent colours to fancy finishes such as gold & silver. We also stock silver lined bugle beads in our online bead shop.
Knowing you like great quality beads, we only stock beads with the equivalent quality of Miyuki seed beads.We understand the importance of a wide variety of different styles and types of seed beads, so we stock a full range of bugle bead colours too. Seed beads have such an exciting and wide range of uses from bead weaving to embroidery, clothing and home-wear embellishment to jewellery making, we have seed beads available for all your beading needs.
We know how exciting a new beading project can be and that you want to get started with your new seed beads as fast as possible so we have streamlined out online bead shop processes to help.We aim to despatch your seed beads within 24 hours and all shipping is via 1st class Royal Mail so should be with you within 1-2 business days.

We also believe in our products so much that we have a happiness guarantee so if you are in any way not satisfied with your seed bead purchase then we are happy to have the items returned back within 30 days of you receiving them for a full refund (Not Postage)